It is during a walk that I photographed some emblematic monuments of the city of Belfort, typical places as well as architectural details.
I then processed my photos graphically, as an illustration, to edit them on double cards, 10x15cm format. They are sold with an envelope.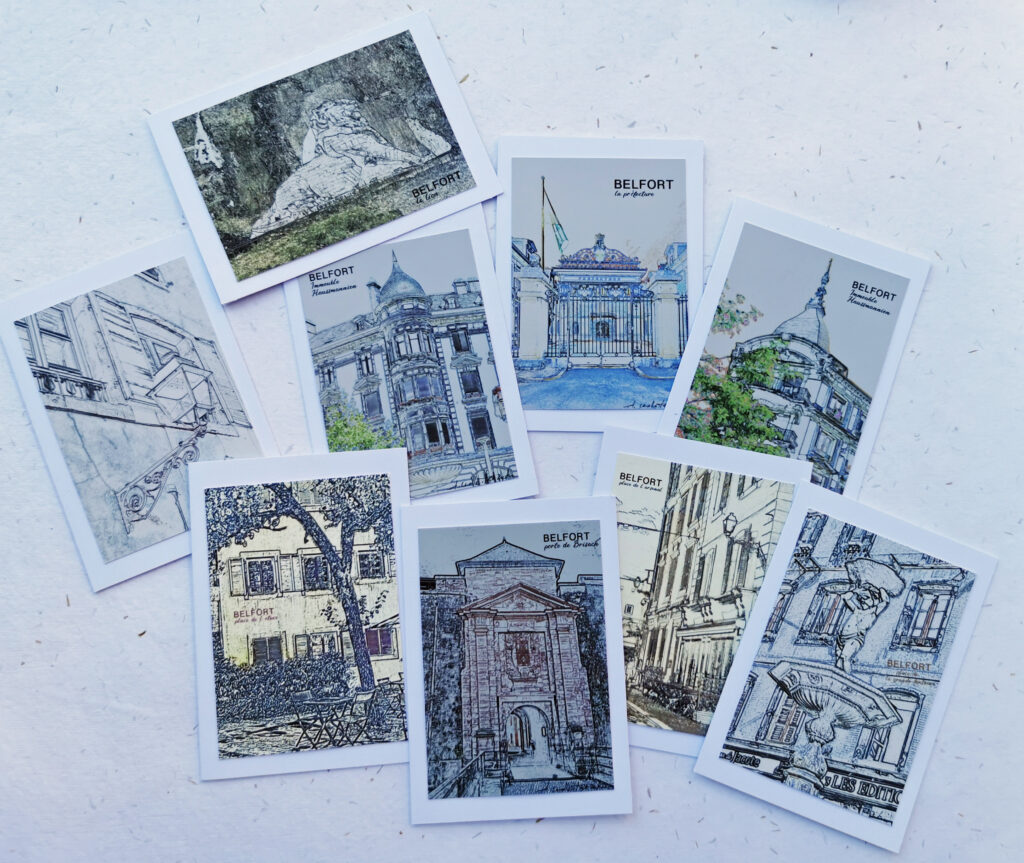 L'Est républicain Belfort 30 août 2022
Des cartes postales artistiques pour Belfort
Lion de Belfort, réverbère en vieille ville, kiosque à musique, maisons en pierre de taille : Denise Crolle-Terzaghi met en vente une série de cartes postales montrant le Belfort historique et pittoresque.
Par
30 août 2022 à 19:43 – Temps de lecture :

2 min
–